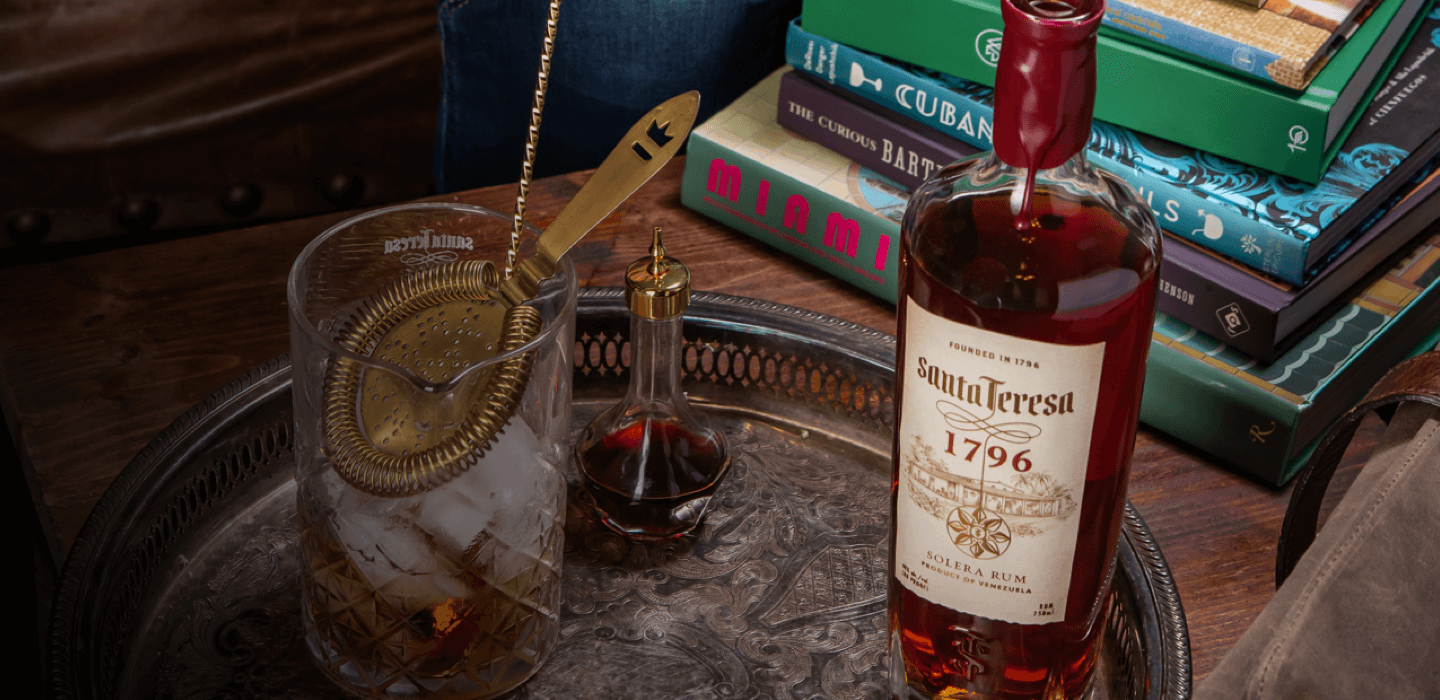 EXCEPTIONALLY CRAFTED BY EXTRAORDINARY PEOPLE
SANTA TERESA® RUM
Ron Santa Teresa is a Venezuelan rum built on over 200 years of tradition. It has survived war, economic depression, dictatorship, land invasions and the threat of nationalization, and yet it continues to thrive.
SANTA TERESA 1796 SOLERA RUM
OVER 200
YEARS OF FAMILY TRADITION
Santa Teresa 1796 is a bold and elegant Venezuelan single estate rum with blends aged up to 35 years in bourbon oak barrels. It is further aged cthrough the artisanal Solera method resulting in a dry, smooth and balanced rum. Every step of the productionprocess occyrs at the Hacienda Santa Teresa in Venezuela.